Business Center Gasa
Biggest business center in Brežice city center
Introduction
Business Center Gasa is the biggest corporate building in Brežice city center. Finally completed in 2008 it offers modern offices and spacious garage to its owners, tenants and visitors.
The center was built on new foundations behind a reconstructed old city house. The latter today offers several offices and the main entrance to the new center. On more than 4.000 m2 it offers working space to more than 15 companies and a multipurpose atrium.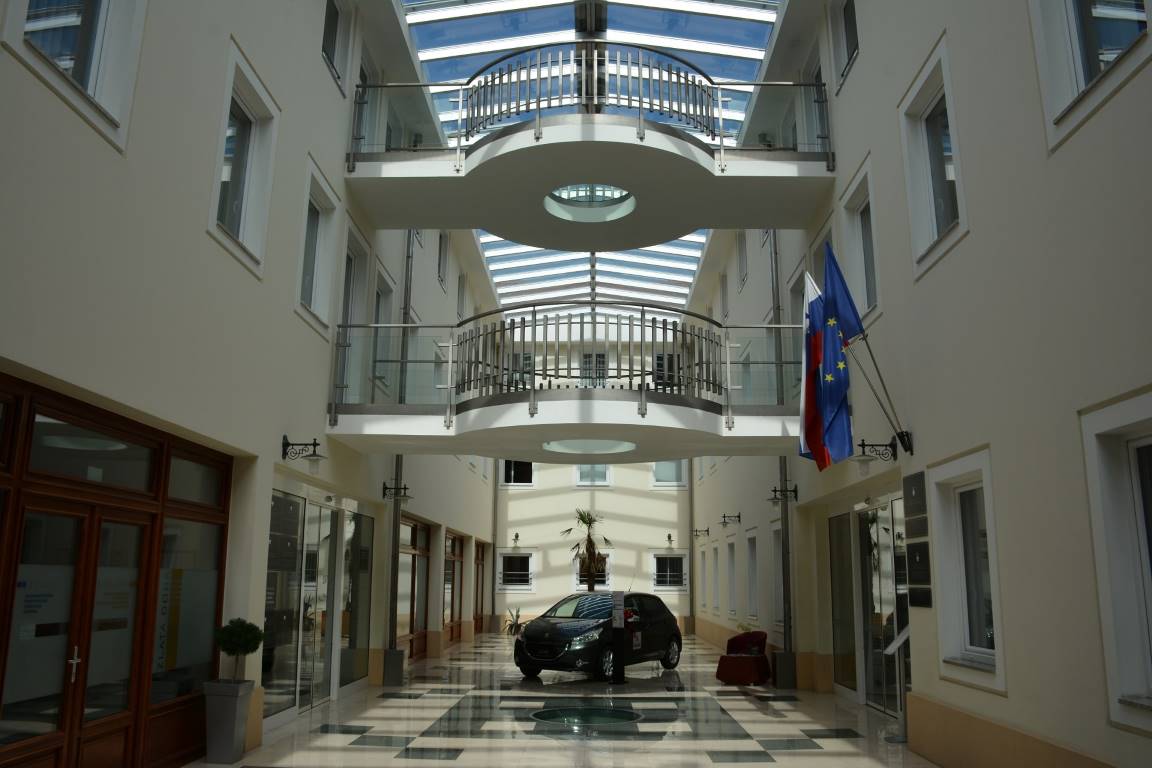 Offices to rent
The Center has a few more offices to rent which can be used for office or sales activities.
Office / Sales space - on Cesta prvih borcev 24, Brežice.
Office / Sales space - on Cesta prvih borcev 26, Brežice.
External users as well as current tenants and owners can use the spacious atrium, suitable for small music events, meetings, promotional activities etc. In the immediate vicinity of the center, where the old trade school stood, the company owns a large land available for lease, sale or joint venture projects.
Current tenants, users and owners
Companies, which reside in our center:
Administrative unit Brežice
Department of Social Services Brežice
Inspectorate for the Environment and Spatial Planning
Labour Inspectorate
Health Inspectorate
Market Inspectorate
Aesthetic and laser surgery Volovec
Geodetic Bureau Barkovič
Zlata doba d.o.o.
Skala d.o.o.
Gallery
Interested in what our business environment looks like and where we operate? In the pictures shown below, you can see the interior and exterior of the business building. Clicking on the thumbnail will show you a larger, full-screen preview of the image.