Grain Silos Brezina
Grain trading and processing
Introduction
Skala is a part owner and manager of grain silos in Business Park Brezina. The whole complex was built in 1984.
The complex comprises of 20 large silos with overall capacity of 30.000 tons and 9 small silos with overall capacity of 2.000 tons. Skala has built a modern grain dryer in 2012 which works on the highest efficiency level and thus enables effective and fast grain process.
Overall silos capacity is 32.000 tons.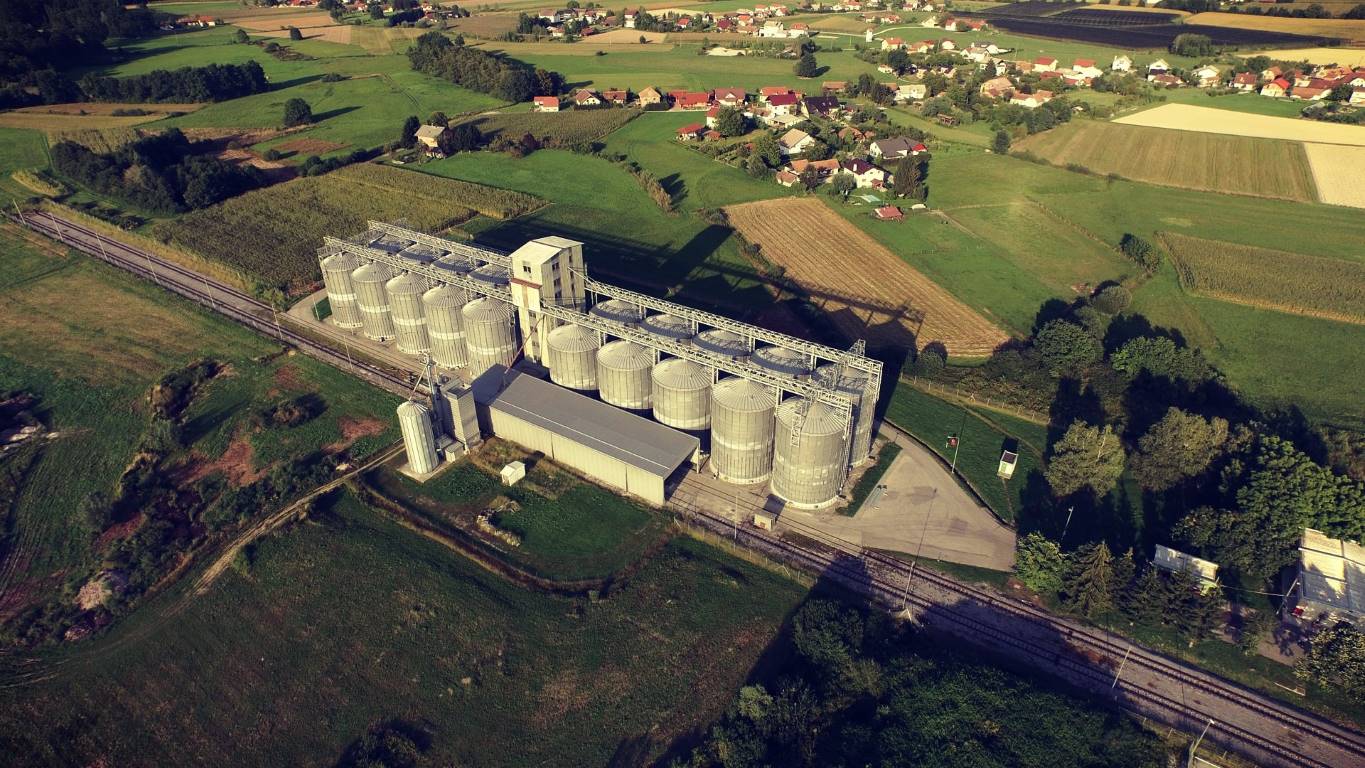 Offer
Grain:
Services
Storing large quantity of grain
Drying large quantity of grain
Gallery
Interested in what our business environment looks like and where we operate? In the pictures shown below, you can see the interior and exterior of the business building. Clicking on the thumbnail will show you a larger, full-screen preview of the image.